A Mother-Daughter Wedding Stylist Team
a-team beauty
A Dynamic Duo
We are A-Team Beauty, a passionate mother-daughter team with 40+ years of combined experience! Our goal is to make your special day unforgettable and work harder than the competition to accommodate your wedding hair and make up needs. We're based in Atlanta, but we're willing to travel.
a-team beauty
Our Work & Pricing
We've worked weddings all over Georgia and in the surrounding states enhancing brides' beauty and helping them achieve their bridal beauty dreams. Whether you're looking for a blowout, whimsical waves, or an elegant up-do for your big day, we are up for the challenge. Both Angie and Arielle are skilled in makeup artistry.
don't take our word for it.
Here's What Our Clients Are Saying!
Love this team! They came to my wedding out of town, and it was super hot, but our hair and makeup remained in tact despite the sweat.
-Amanda
Everybody needs an Arielle and Angie for their wedding day!!!! They were so fun, professional, and talented. Everybody looked phenomenal and our hair and makeup stayed well through the night and even onto the next day. They're experienced, they use great tools and products, and their price is unbeatable. You won't regret hiring them!!
-chelsea
My daughter and all her bridesmaids' hair and makeup were perfect on her wedding day! A-Team Beauty really knows what they're doing.
-Suzanne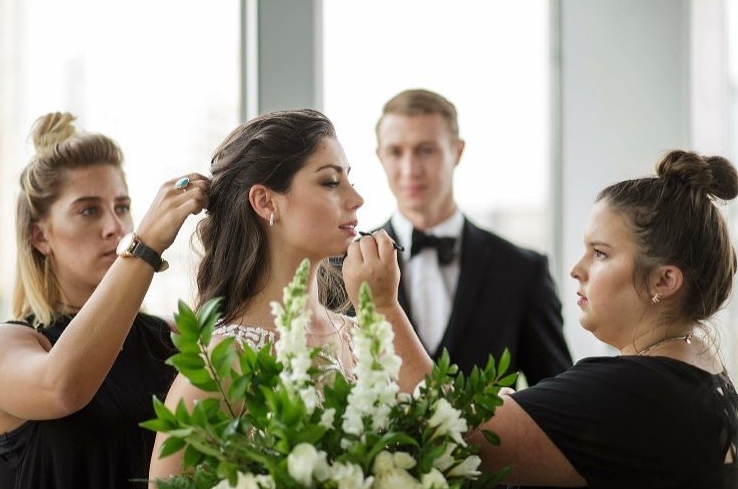 We'd Love To Help You On Your Wedding Day.
Tell us a little bit about yourself in the form below & we'll get back to you soon!